Over the past few months we have added a few new microfiber products to the prestige range to provide some diversity. Not everybody loves a wash pad as they can be hard to control at times. Today we welcome our Big red wash Mitt our Big noodle wheel wash mitt and our 1,000 gsm super plush microfiber cloth at ONLY 5.99 each. Check these bad boys out below.
"Big Red" Wash Mitt
Welcome to our BIG Red Wash Mitt. An extremely effective wash medium for those that like to be in full control.

Description
BIG Red is the latest in our Microfiber line up. With the massive success of the Adam's wash pad we thought it was time to give our customers another option and here we have it. BIG Red is made from top grade microfiber which is then re manufactured to an even finer microfiber to creature an extremely soft & durable wash medium. Big red has a rich deep pile which helps to draw in dirt & grime from hard to reach areas into the middle of the mitt. Weather you have large, medium or small hands BIG Red fits all. You will also notice that inside the mitt is an easy to grip thread which you can hold as you wash, making it easier to wash and it means you're not going to lose your mitt! Releasing dirt well when rubbed against your grit guard makes this wash mitt as safe as possible and will help to avoid scratches or swirl marks. If you're a fan of wash mitts then BIG Red is a must have for your washing arsenal.
Spec
Colour: Red/White
Weight: 420gsm
Contains: 100% Polyester split
No labels

Washing instructions
Wash at 40 degrees with detergent but no fabric conditioner and line or tumble dry on low. Never wash your plush towels and normal microfiber towels together, do separate washes to stop fibres contaminating your plush towels.
Available here
---
https://www.prestigecarcareshop.com/...-red-wash-mitt
Premium Plush Grey Cloth 1000gsm

We are proud to introduction our new 1000gsm plush grey microfiber cloth to the Prestige range.
Spec
Size: 40x40 cm
Colour: Grey
Weight: 1.000gsm
Contains: 70% Polyester, 30% Polyamide, Ultra fine microfiber, 0.13 denier.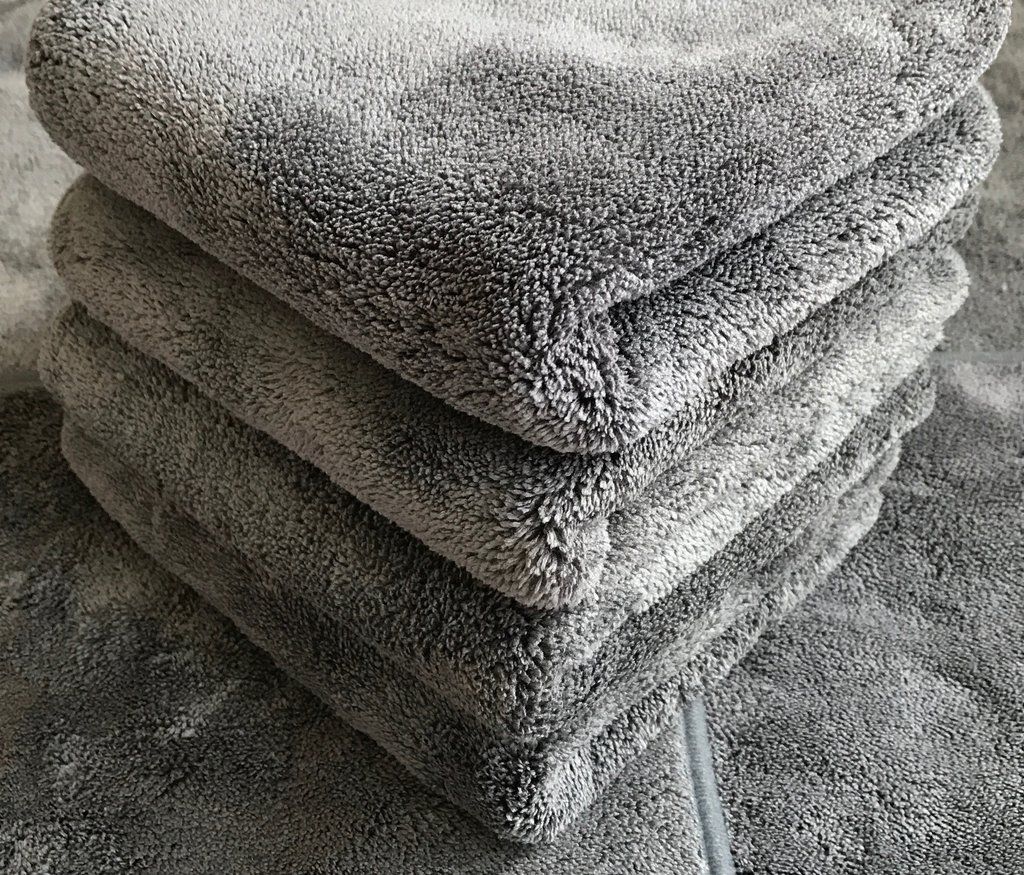 Overview
This extremely plush luxury polishing cloth weighs in at a whopping 1,000gsm, one of the highest gsm cloths we sell here at Prestige. These plush cloths are perfect for removing polish, glaze and wax residues. They are also super absorbent, which makes them perfect for drying as well as product removal. All our microfiber is safe for even the most delicate of finishes including paint, metal, aluminium, chrome, even old lacquer paints. This plush cloth is double sided with a safe scratch free hemmed edge.

Washing instructions
Wash at 30 degrees with detergent but no fabric conditioner, and line or tumble dry on low. Wash your plush cloths in a completely different wash to all your other microfiber to stop fibres contaminating.
Available here
----
https://www.prestigecarcareshop.com/...-1000gsm-cloth
"Big Noodle" Wheel Mitt
Machine washable
Premium microfiber
Tumble dry safe
One size fits all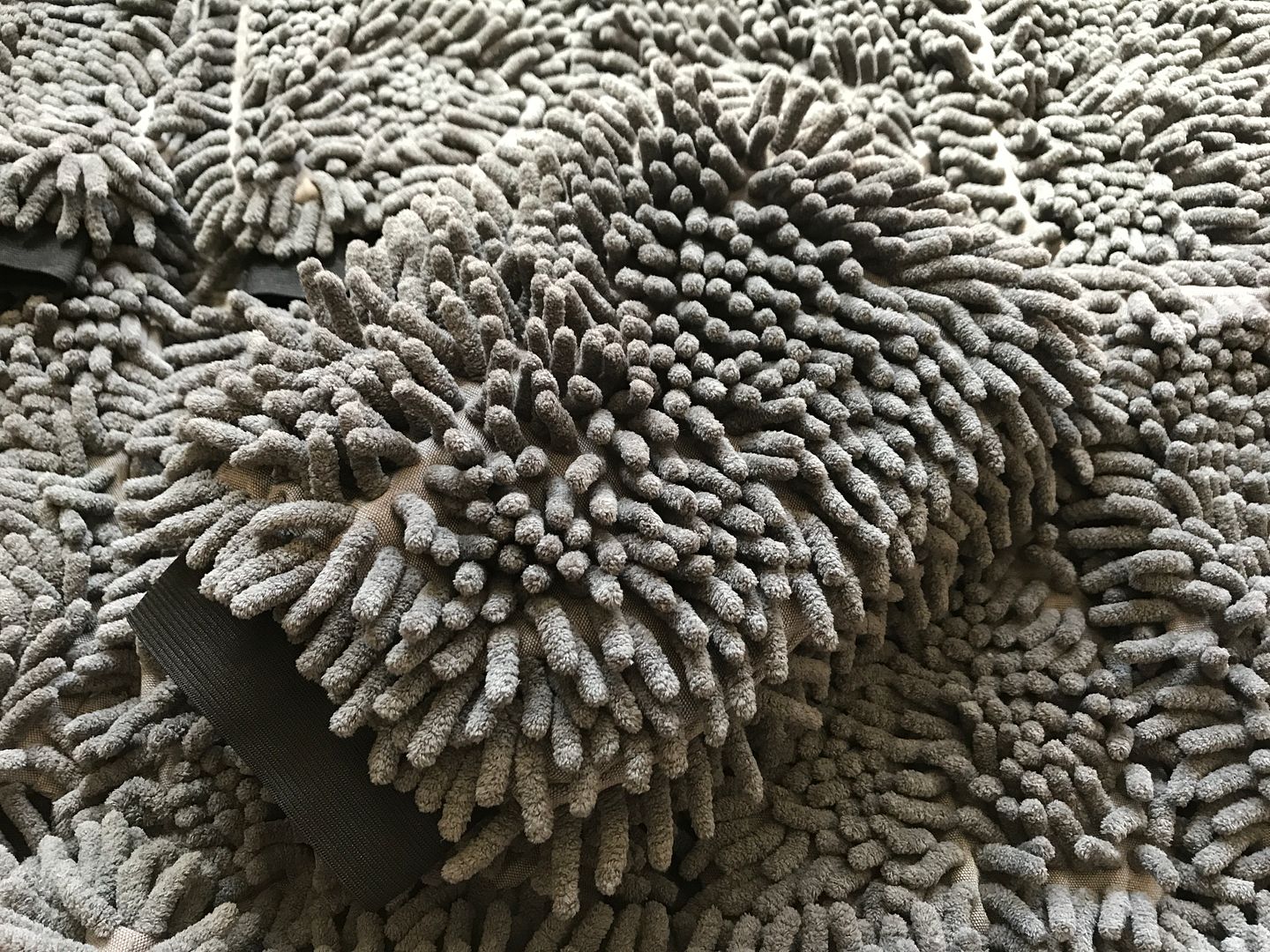 A BIG warm welcome to our wheel wash mitt "Big Noodle". If youíre anything like us here at Prestige Car Care we like to have something for everything, by that I mean a product that is dedicated a certain task or job. We have our Big Red Mitt & Adams Pro Wash Pads for our paint work and now we have our very affordable wheel cleaning mitt Big Noodle. Big Noodle is going to be your wheel cleaning work horse, his life is not going to be an easy one! With that in mind Big Noodle has been constructed from premium microfiber that have been woven together into noodle like strands which are prefect for reaching into all different types of wheels. The mitt also holds a ton of water so itís perfect for getting loads of shampoo over your wheels. You can also throw Big Noodle straight into the washing machine at 40 degrees and he is also safe to tumble dry on a low heat setting. Big UP Big Noodle.
Available here
-----
https://www.prestigecarcareshop.com/...dle-wheel-mitt