Hi Pelt,
No, no trim was removed or even loosened to do the wrap process. The window trims and door pillars took perhaps 45 minutes to do, another 15-20 or so for the inside door top strips.
I also had my roof panel and side guttering done - quite a lot of cars you'll see elsewhere haven't had the guttering done as it's so precise and many places don't have the experience or expertise to do those bits. Here's what my roof wrap looks like;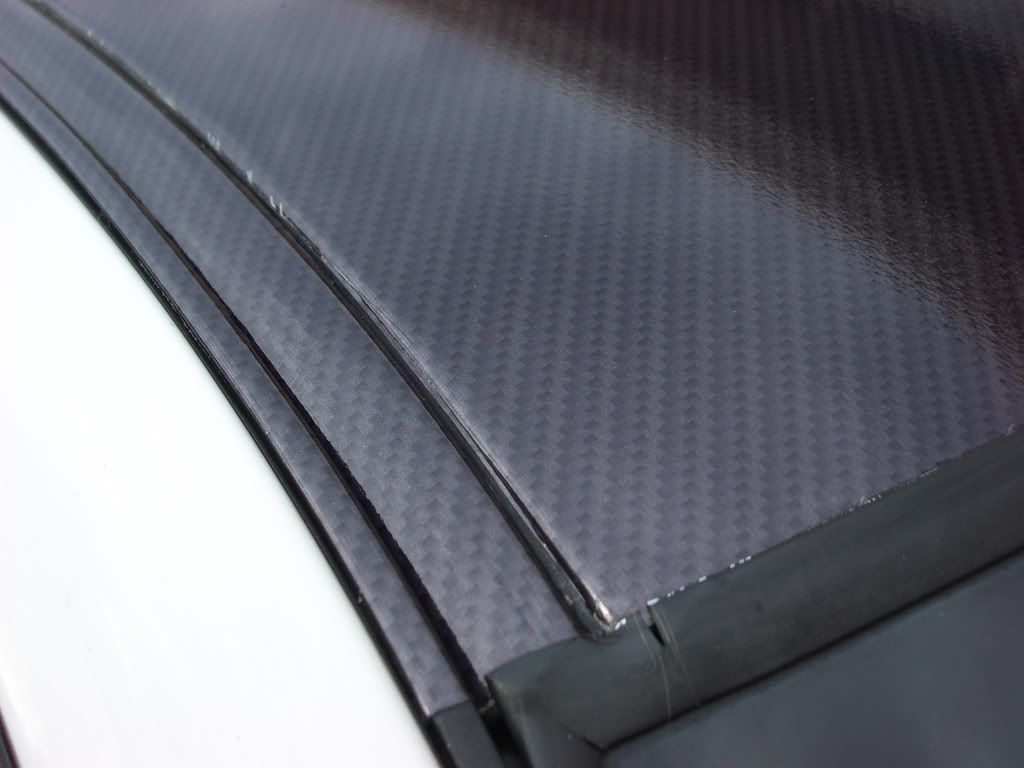 At the time in early 2008, various graphics and vehicle wrap places couldn't do me a carbon fibre look wrap. The materials weren't stretchable/malleable enough. I'd previously had my two business use Smart cars wrapped by a specialist who simply said to zip over in a few days and he'd have me sorted. The above is the result, the main panel took 10 minutes to apply and the precise cuts for the guttering took another hour. I was there when it was done, and a week later I had the window trims done.
I had mine done at Totally Dynamic in North London, which I know is a distance from you, so perhaps look at one of their other branches closer to you.
My roof panel needs doing again now as it's deteriorated, at the time it was a 5 year guarantee and it only began to look worse about 3 years ago. The window trim vinyl is holding up much much better.
Cheers, Dennis!