Hi,
When me and then a few years later my bro had a number of E30's all of which were modified, I was always on the lookout for the Oxblood - via 'Loot' and 'Exchange n Mart' !!... never found one so had to make do with a very clean black set of 'Recaros' that came up. We then became involved in the leather retrim industry and other E30's were done in nice shades of grey/black'ish/red/orange etc. Some customers went 'lairy' but I personally didn't really like those cars once done. The lighter the leather colour, the more upkeep, maintenance and looking after is needed. Drop your standards a little and then small marks and scuffs show up easily and it's then a rapid deterioration if not looked after. If the car is going to be occasional use/show car etc and you're willing to keep it looking stunning, then do consider Lotus White and similar light colours.
Nowadays leather treatment and dyes etc are much better along with protectants etc, but they won't work miracles if you don't maintain a light colour.
Here's a car I took a few pics of some years back at a local meet;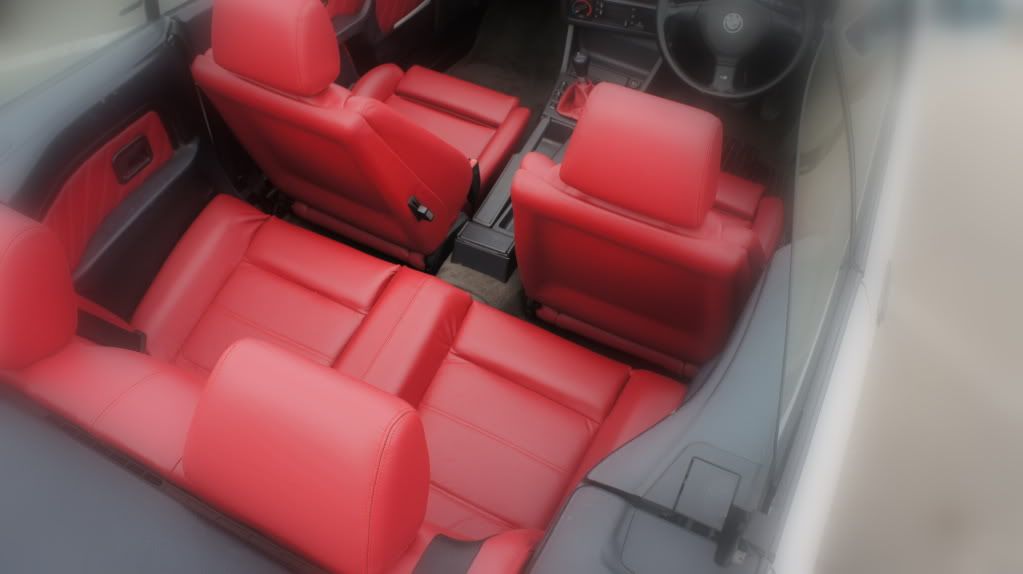 This was a 'bright' red but not that 'garish' shade if you know what I mean, the pics are lightly edited and look more 'vivid' than in real life which to me, the colour looked classy fantastic. I think on a black or black schwarz E30, the colour will still definitely work if you want a brighter red.
For me, this colour is on my shortlist to use for when I do a re-trim;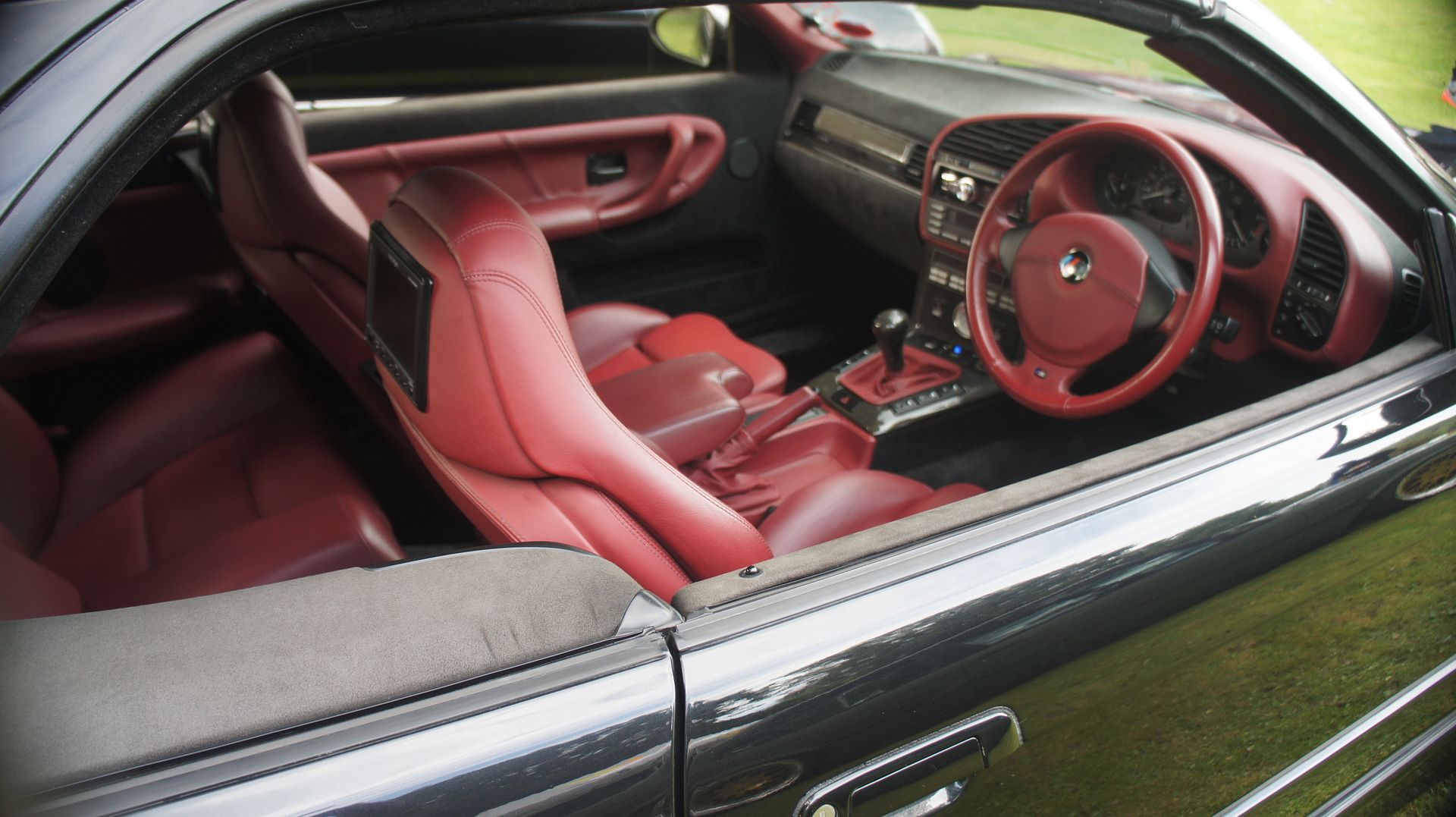 It is more 'Oxblood' but I'm fairly sure it's not that exact shade. Red/Black is always a fantastic looking combo.
Lotus White in an E30 as well;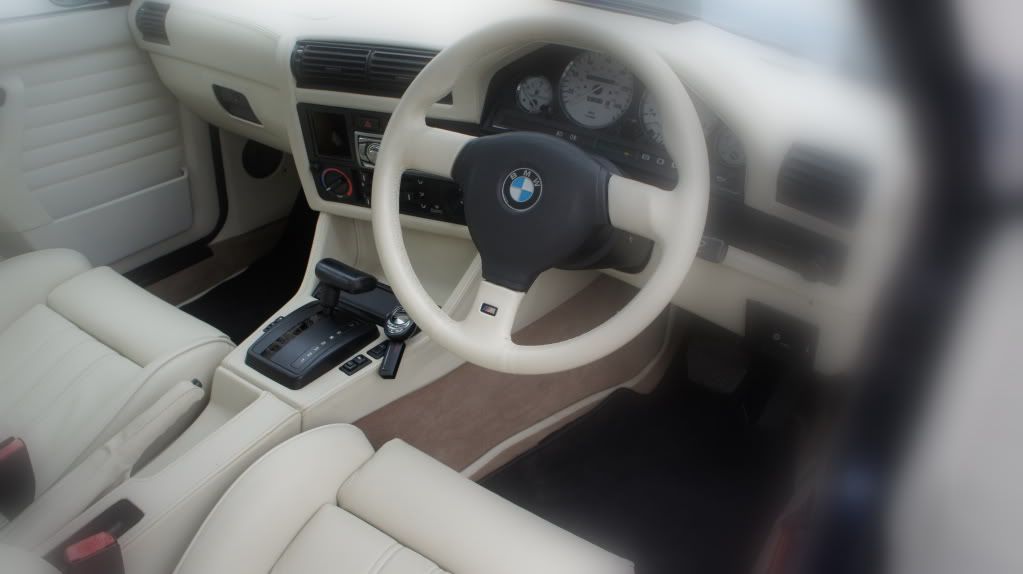 Does look nice, but those marks and scuffs do show up much more easily and readily !
What's the direction of your E30 ?! I do miss the ones I had back through the early to late 90s, did some fairly uncommon mods along with some of the usual 'classy' ones !
Cheers, Dennis!